There are different types of ships available in the world's vessel fleet. According to the UNCTAD data in 2019, the world fleet has 95,402 ships with 1.97 billion deadweight capacity. The container ships play a big role in the merchant shipping fleet as most of the finished goods carry in containers. You may have come across different types of ships and their unique use and specifications. Having a specialised ship is easy when handling cargo in international trade as it reduces the handling time, cost and increases efficiency. We have gathered different types of vessels for your reference.
Break Bulk
Breakbulk is the oldest shipping method. Before introducing the containers, all the cargoes packed in pallets, barrels, boxes, drums carried in one ship. The term break bulk originated from the word "breaking bulk" as different types of bulk cargo carry in one ship by breaking them with different packings. Though the break bulk vessels were very popular prior 1960s, the use of breakbulk shipping has reduced with the containerization.
Bulk Carrier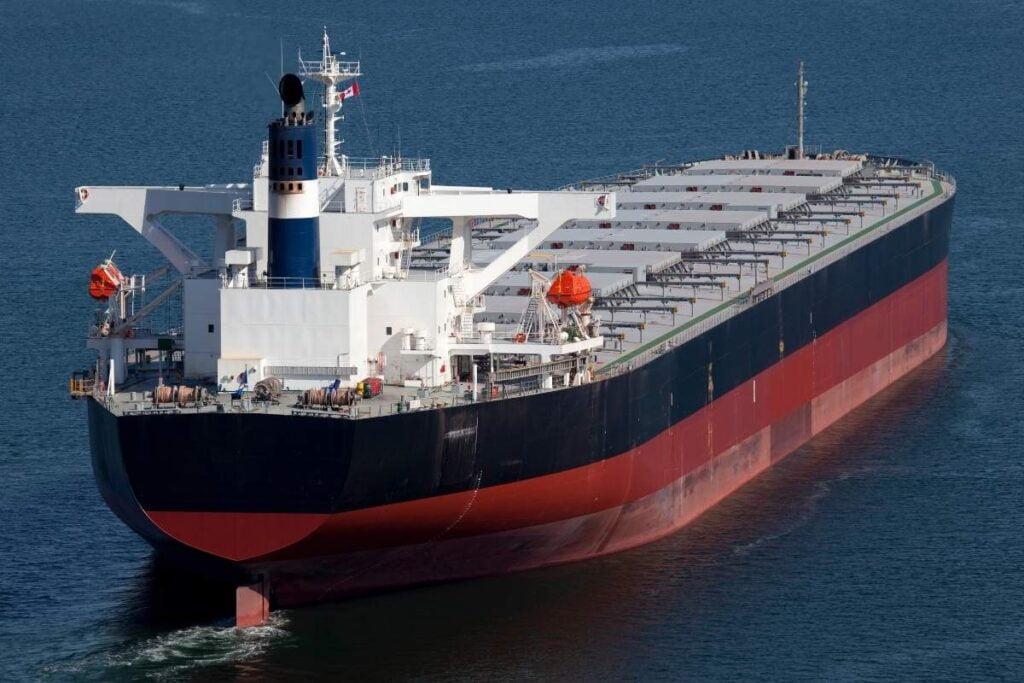 Bulk vessels are designed to carry cargo in cargo holds of the ship. Bulk carriers are available with single cargo holds to more holds with a deadweight up to 400,000. Cargo can be loaded into the holds without packing and in bulk form. Steel, sugar, ore, grain, cement are the most popular cargo to carry in bulk ships. Bulk vessels are available with geared and gearless. Grabs are fitted to ship cranes or port/terminal cranes in order to lift the cargo from cargo hatches.
Some bulkers discharge cargo to trucks while some discharge into hoppers which are fitted to sailors or to conveyor belts to transport cargo to the factory.
Bulk ships are single decked and available in different sizes.
Container Vessels
Container vessels are popular to carry non-bulk cargo and around 90% of non-bulk cargo carry in container ships. Faster handling, efficient use of ship space, minimise pilferage, low unit cost and multimodal transportation are few advantages of moving to container shipping. Shipbuilders construct different sized container ships and the largest container vessel in the merchant ship fleet can carry up to 24,000 TEU. HMM, shipping fleet has 12 container ships of Algeciras class and HMM Algecira remains the largest container ship in the world.
Tankers
Tankers are the ships designed to carry liquid products and gasses. Oil tankers, chemical tankers and gas tankers are the main tanker categories.
Oil Tankers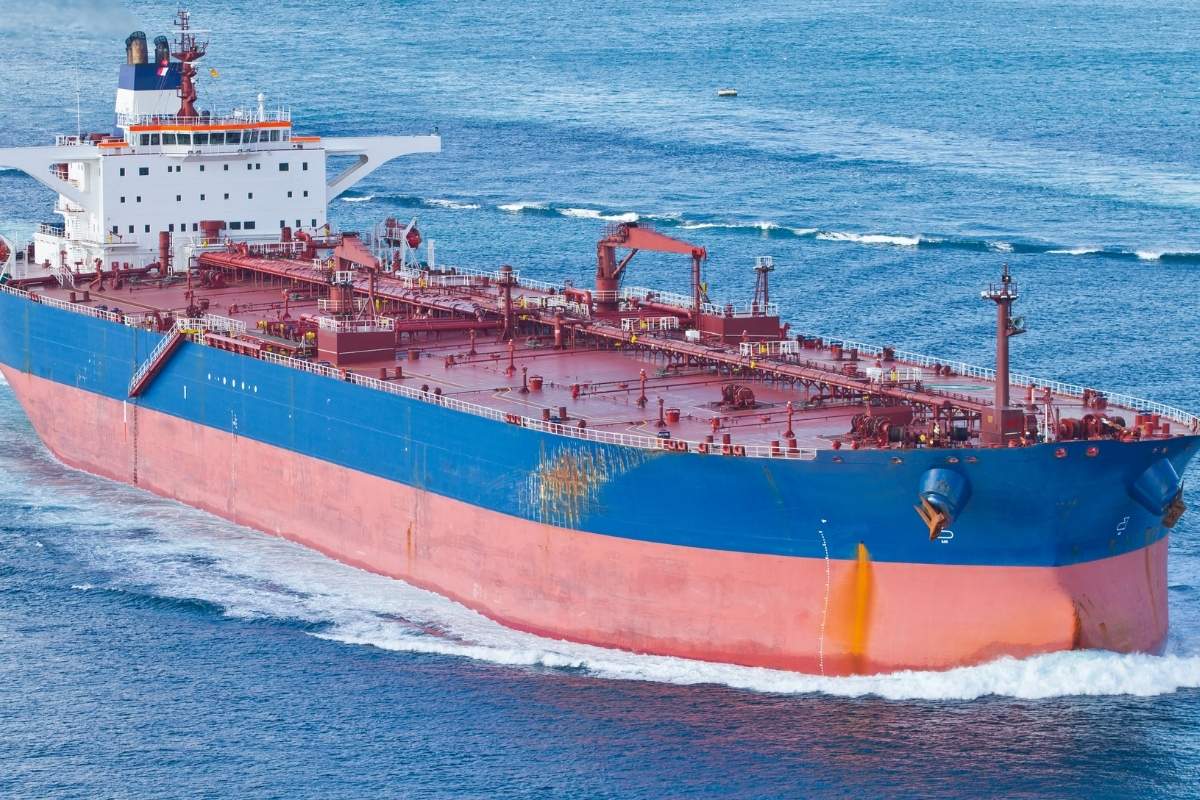 Oil Tankers are the ships designed to carry liquid cargo. There are two types of oil tankers as crude oil tankers and product tankers. Crude oil tankers are designed to carry unrefined oil to the refineries. Product tankers carry refined oil leading product tankers to be small in size than crude oil tankers. Oil tankers move around 2 billion metric tons of cargo annually.
Oil tankers size vary from Handysize, Panamax, Aframax, Suezmax, Very Large Crude Carrier (VLCC), to Ultra Large Crude Carrier (ULCC). Mont is the largest oil tanker in the world fleet with 564,763 DWT capacity.
Chemical Tankers
Chemical tankers are designed to carry chemical products. The International Convention for the Prevention of Pollution from Ships; MARPOL Annex II – Regulations for the Control of Pollution by Noxious Liquid Substances in Bulk and the International Convention for the Safety of Life at Sea; SOLAS Chapter VII – Carriage of dangerous goods covers the regulations for chemical tankers. Further chemical vessels should adhere to the International Code for the Construction and Equipment of Ships carrying Dangerous Chemicals in Bulk (IBC Code).
As per IBC code there are 3 types of chemical tankers namely ST1, ST2, and ST3
LPG and LNG Carrier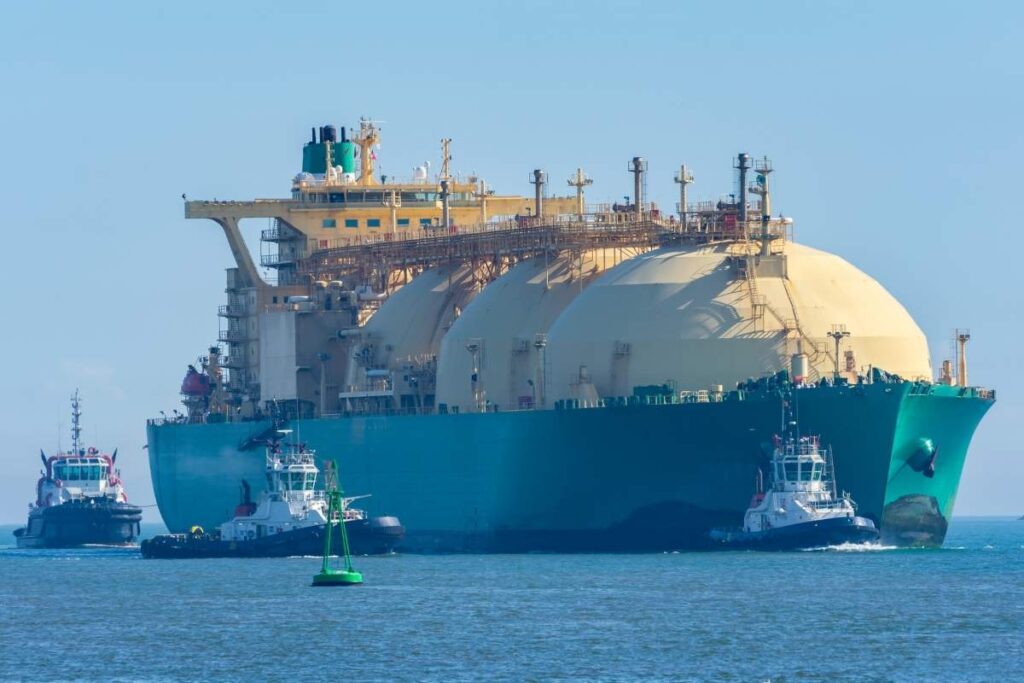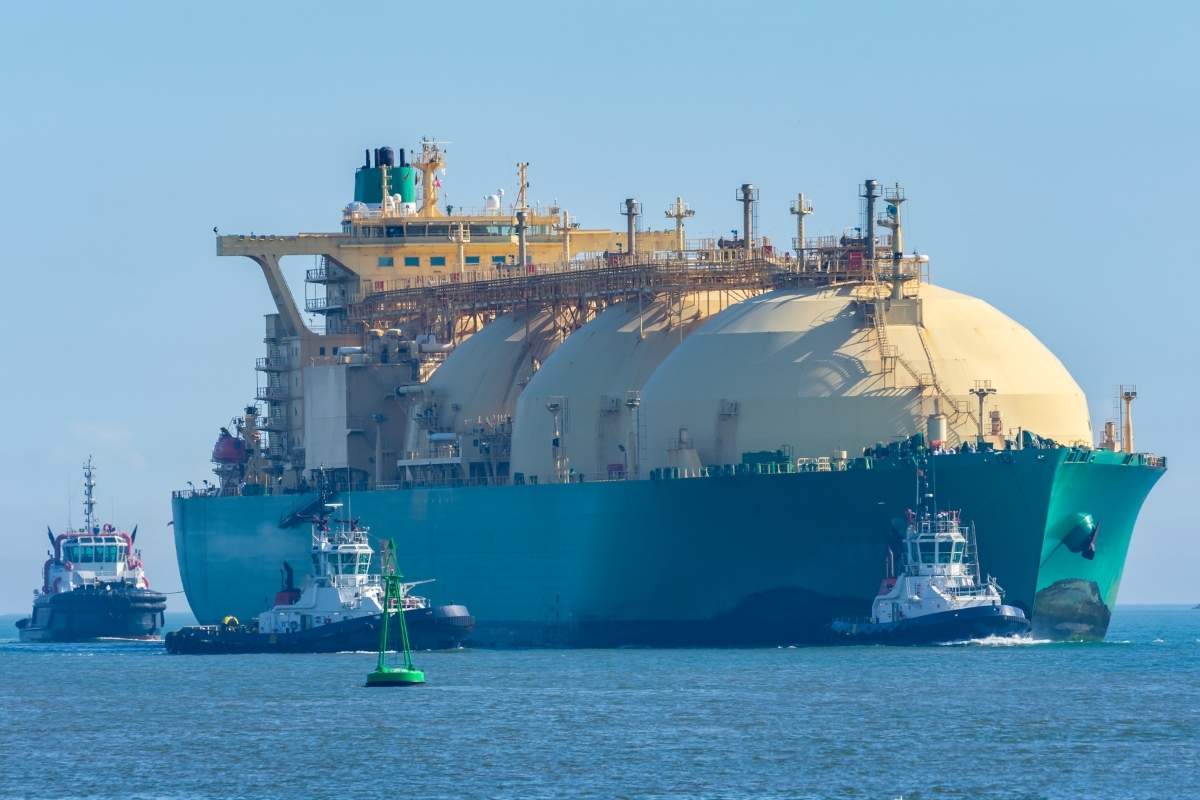 LPG tankers carry petroleum gases in bulk form while LNG tankers carry liquid natural gasses. Some LPG tankers carry another gasses like ammonia, propylene, ethylene. Generally, both LNG and LPG ships are single decked and LNG ships have 4 to 6 cargo tanks. Both types of ships come under the category of gas carriers.
RORO Vessel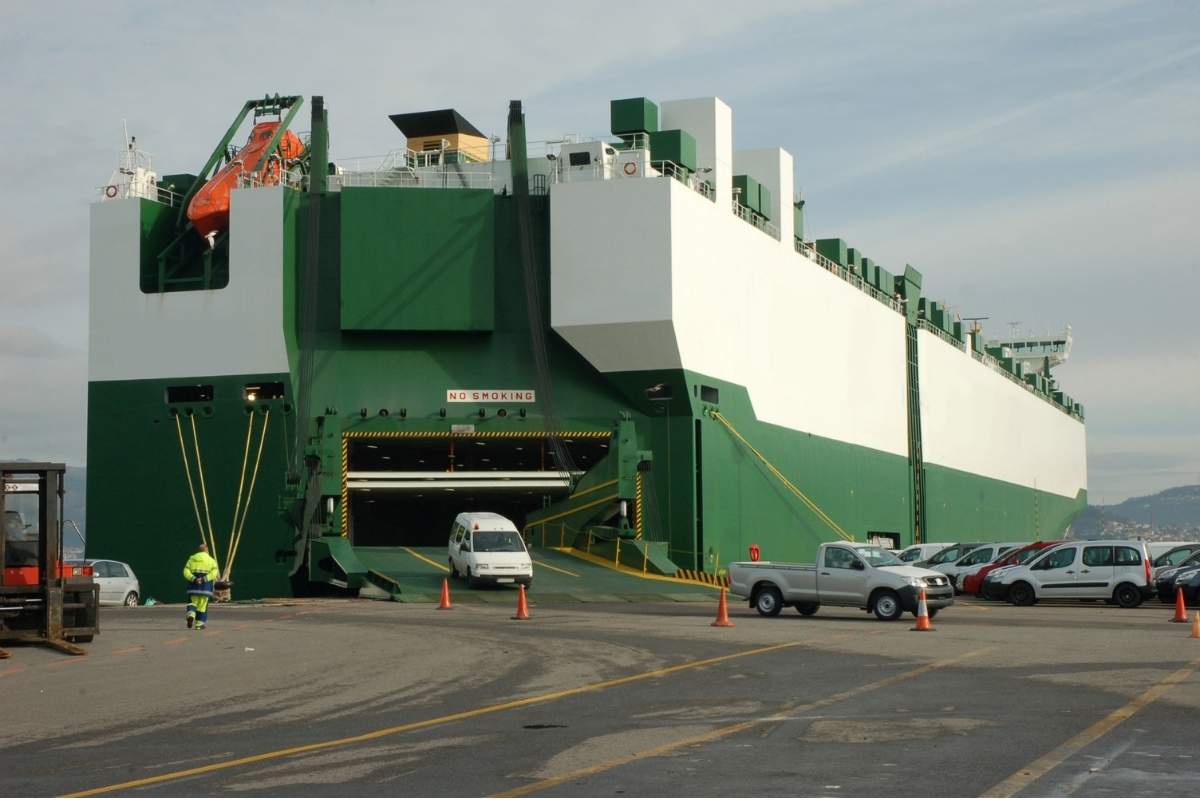 RORO vessels stand for Roll On Roll Off. These ships are specially designed to carry wheeled cargo. There are different types of RORO vessels available like pure car carriers and combined with other cargo categories like containers (CON-RO).
RORO ship has adjustable decks to park vehicles. These Wheeled cargo drives in and out of the ship when loading and unloading. Once vehicles are loaded they are secure with lashes onboard to avoid damages while transporting.
MV Tønsberg operated by Norwegian shipping company Wilh. Wilhelmsen remains as the largest RORO ship with a cargo capacity of 138,000 cubic meters. She has six fixed decks and three adjustable decks to load cargo.
Cruise Ship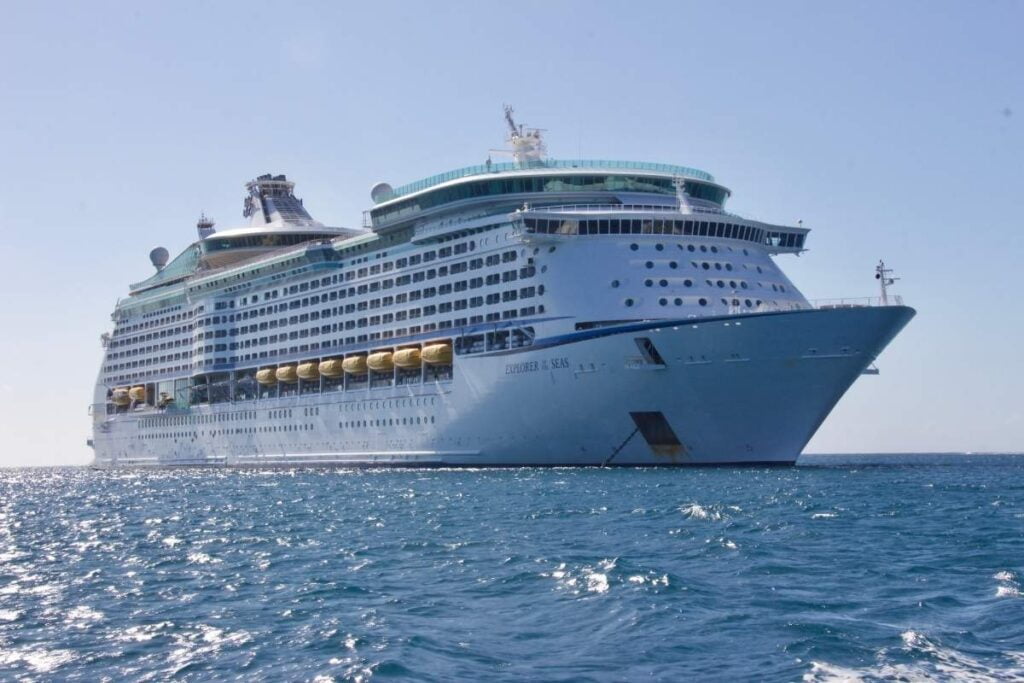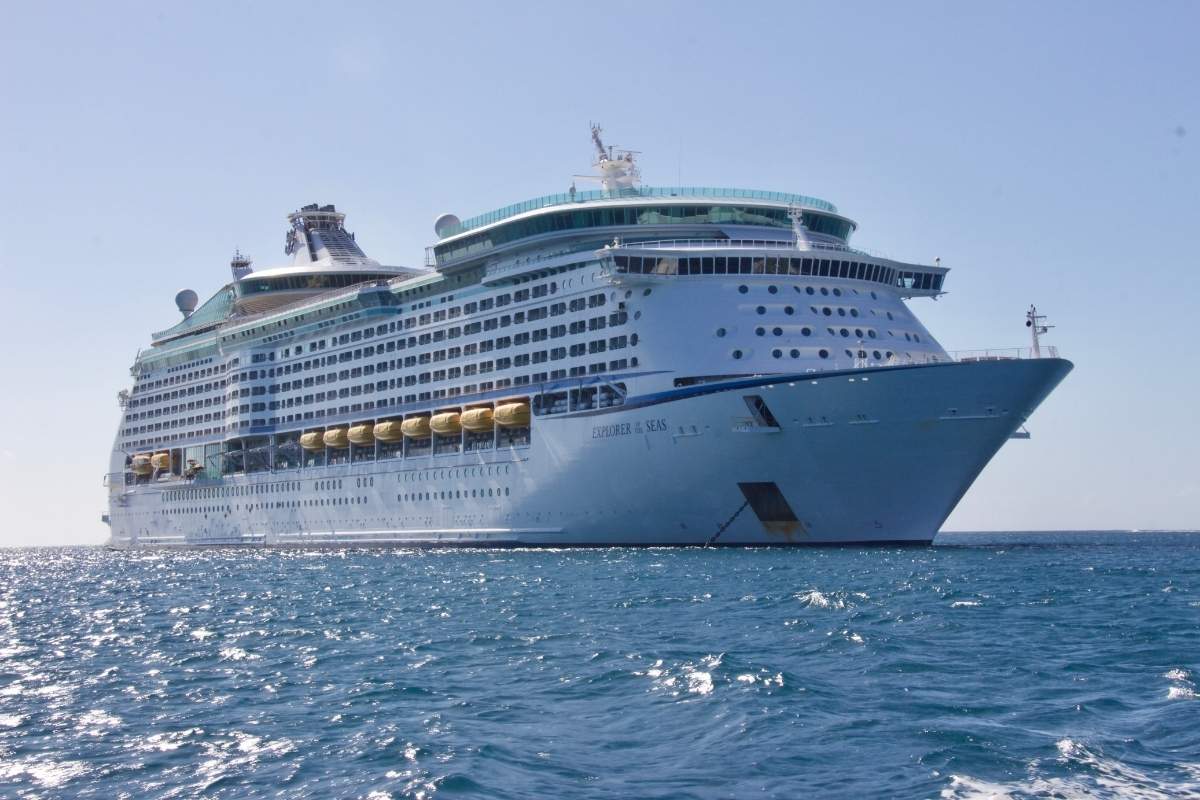 Cruise vessels are designed for the purpose of entertaining. Cruise ships provide world tours through the sea and different sized cruise ships are available in the world. The tour fee depends on the facilities available onboard the same as hotels. Cruise ships are equipped with luxury rooms, swimming pools, sporting facilities, bars, magic shows and many more activities.
The symphony of the sea remains as the world largest cruise ship operated by Royal Caribbean. Princess Cruises, Carnival Cruise Line International, and Seabourn are few more cruise ship operators in the world.
Tug Boat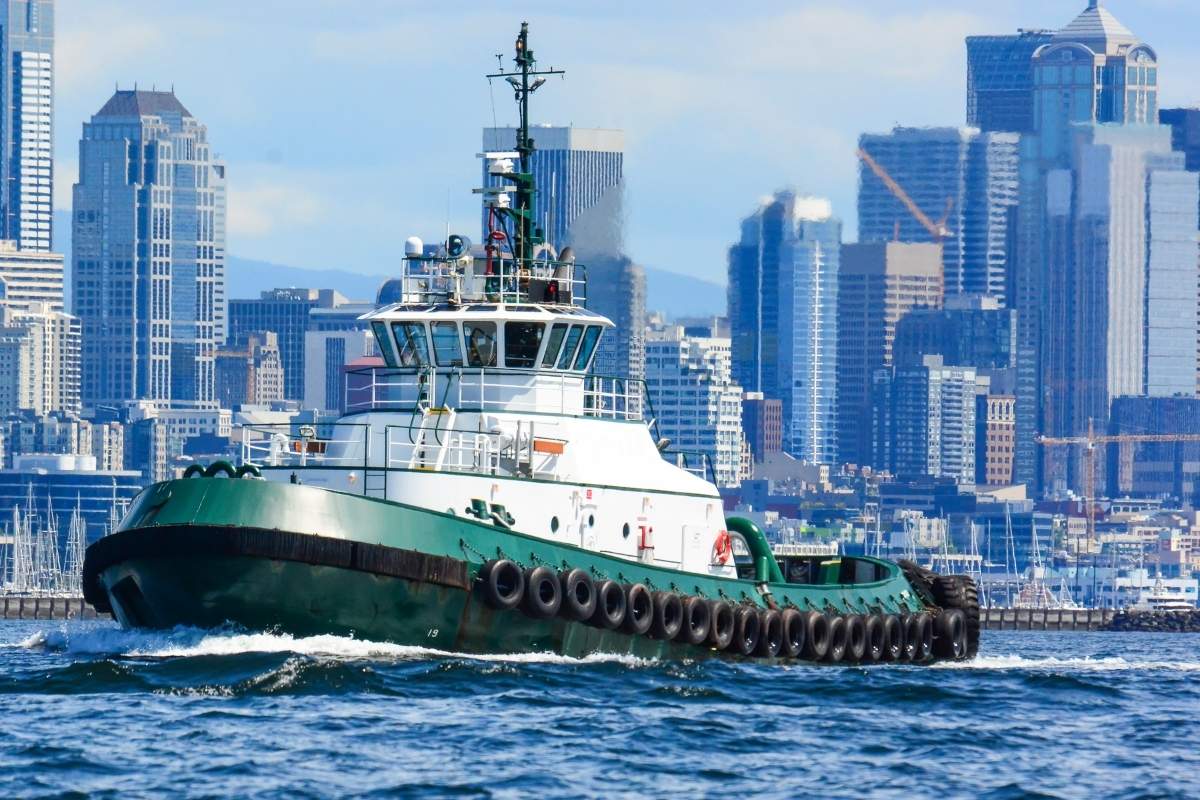 Tug boats are designed to assist ships for manoeuvring. When ships enter to the ports for berthing, tug assistance is required to push and pull the vessel as ship engine is unable to handle the ship itself. If the vessel is not under command (NUC) which means, the vessel is unable to manoeuvre due to her engine failure, she requires eternal force to maneuver the ship. During such time, tug assistance is required for the ship.
Tugs have rubber tyres around the tug in order to avoid damaging the ship when pushing and pulling. The ability of the tug to push and pull the ship depends on her towing power. Tugs are small in size though they provide propulsive power to bigger ships.
Pilot Launch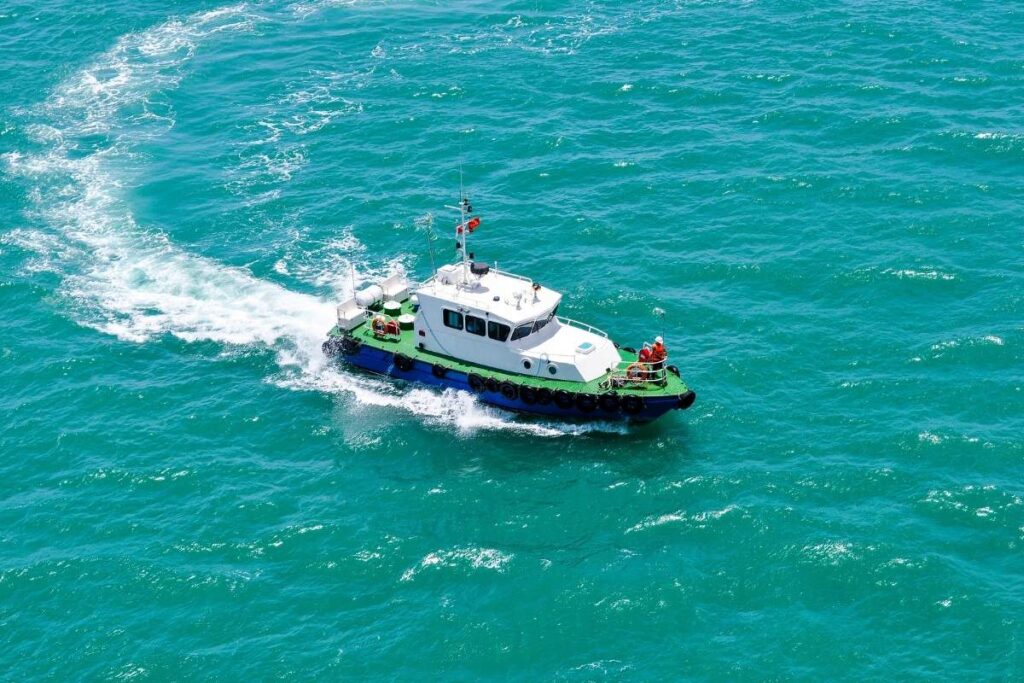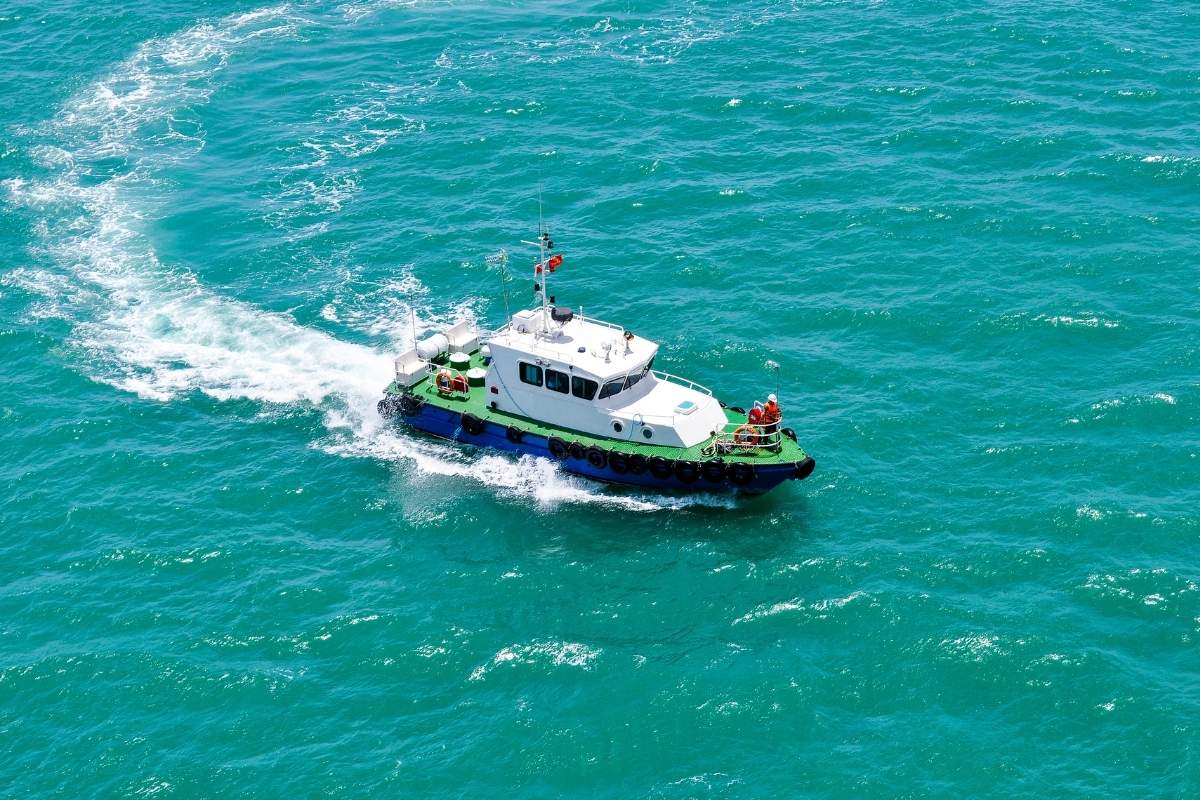 The pilot launch is a small sized boat. In most of the ports, it is compulsory to get the designated pilot of the port onboard to manoeuvre the ship through port access channel until it is berthed wise versa. To go, onboard pilot has to go to sea and the craft which delivers the pilot to the sea calls as pilot launch. This is also known as pilot boat, pilot cutter and pilot tender.
Dredger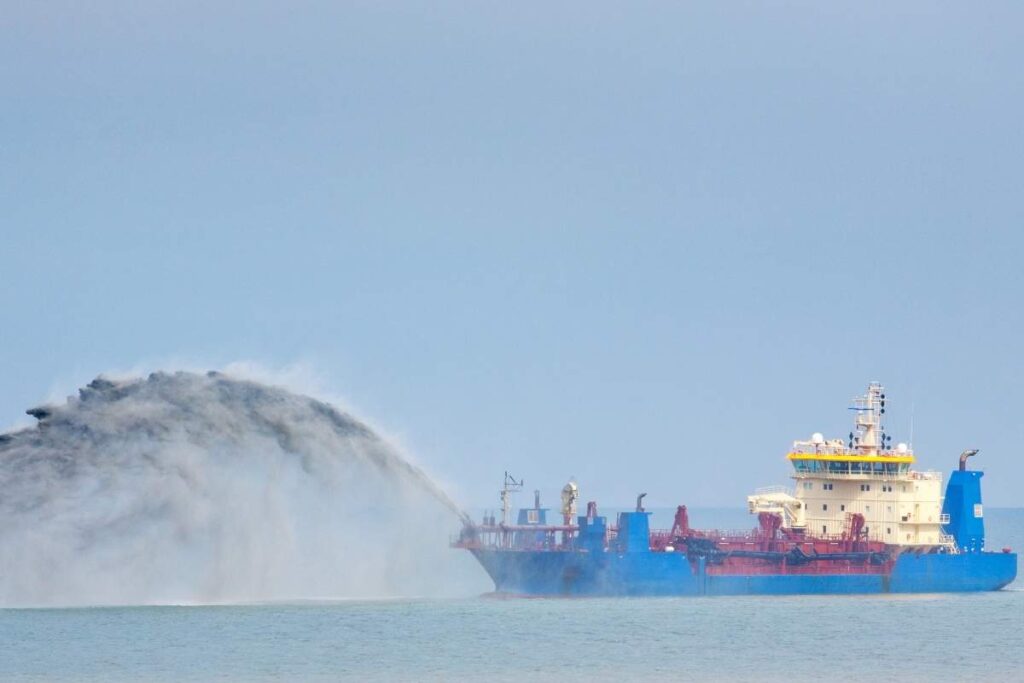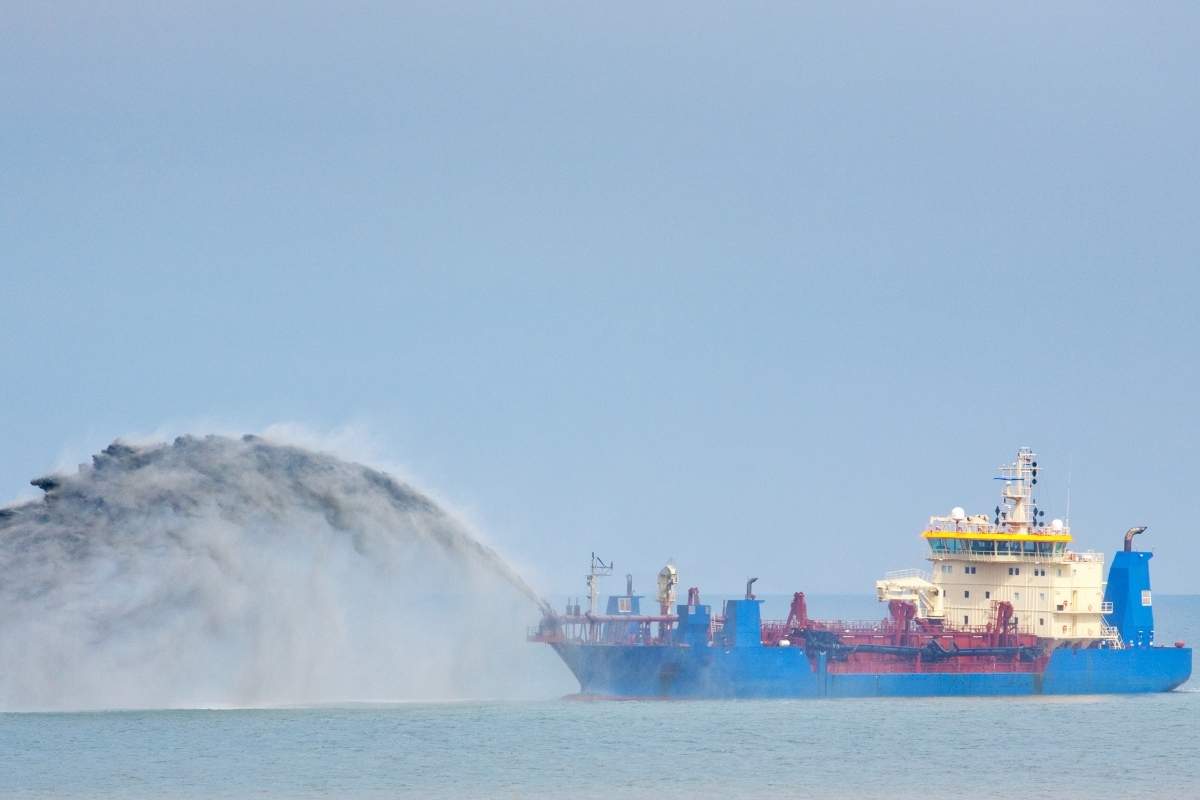 Dredger is a vessel use to excavate the materials on sea bed. When it is required to deepen the depth of a particular place specially the access channel and the water basin inside a port, a dredger uses to excavate the sand and other materials on water bed. Dredging is essential when constructing a new port/terminal or harbor, recover deposits with a value for marine life and for mining.
There are different types of dredgers available under suction dredgers, mechanical dredgers.
Bucket dredgers, grab dredgers, dipper dredgers, trailing suction hopper dredgers, cutter suction dredgers, auger suction dredgers are few main types of dredgers.